Bureaucrats in Washington are Trying to Destroy the UA Apprenticeship Program
"Let's Not Let Them"
The UA spends $250 million each year on training. In doing so, we've created the best workforce in the world of piping professionals. We're Built on Excellence and that's rooted in our apprenticeship training. We get the job done on time and on budget because of the level of skill our members bring to every job.
Now greedy anti-union contractors want to destroy our apprenticeship programs so they can cut corners and boost their own profits. They want the DOL to undermine every element of our apprenticeship programs. We can't let that happen.
Don't let them be the loudest! Have your voices heard and stop the assault on our training programs.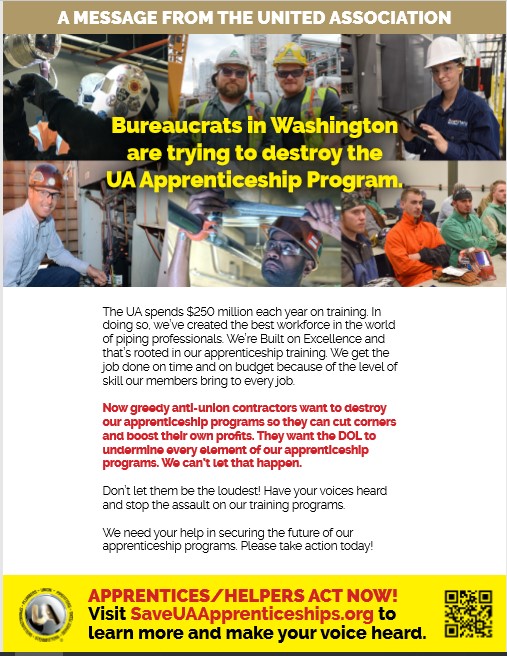 Apprentices and Helpers CLICK HERE to fill out form.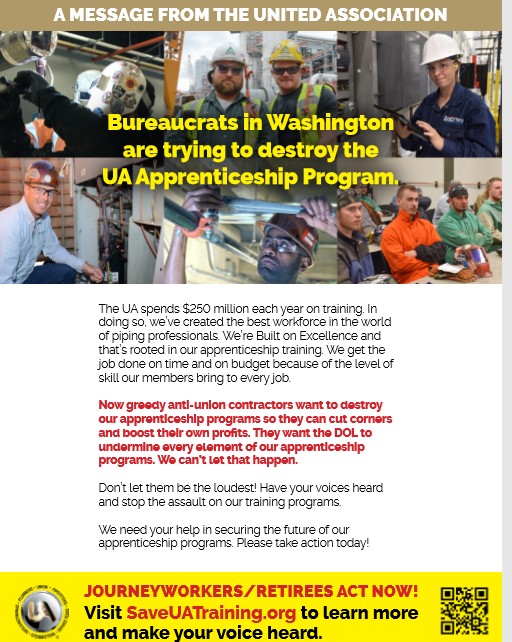 Journeyman and Retirees CLICK HERE to fill out form.